HCPs agreed that the onboarding process of their center in TeleCheck-AF was simple and access to the patients' measurements via FibriCheck's dashboard was trouble-free and possible from the first day on. They also agreed that remote heart rate and rhythm assessment by the FibriCheck app supported their medical decision-making and that they felt comfortable interpreting PPG recordings.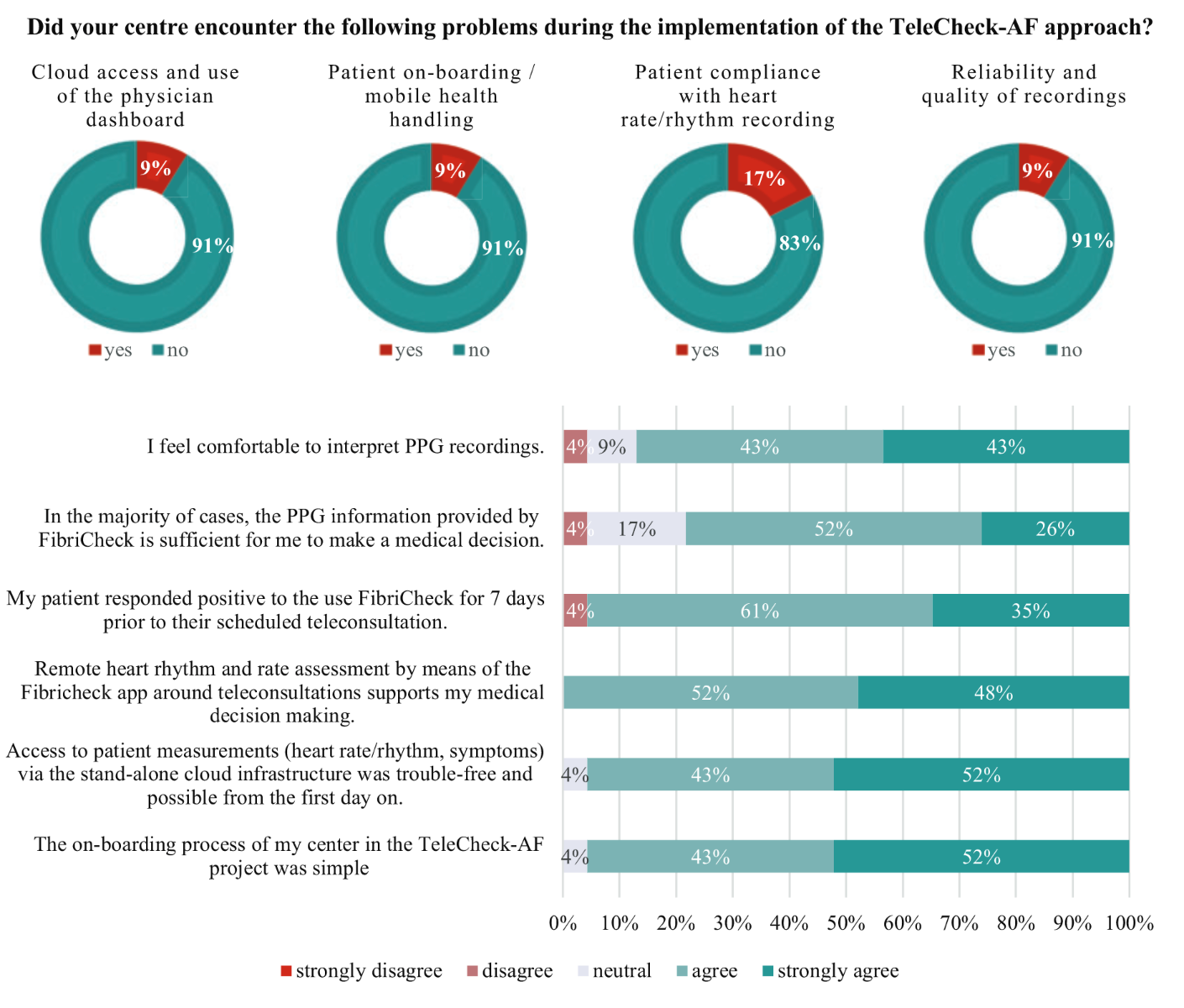 Real-world evidence from TeleCheck-AF and other routine implementations support FibriCheck's feasibility and demonstrate the added value of longitudinal PPG measurements in informed clinical decision-making. Due to its high availability, PPG-based follow-up actively involving patients may close a diagnostic and prognostic gap and increase active patient involvement.
Find a full overview of all publications on usability here.
Information retrieved from the following peer-reviewed publications
The European TeleCheck-AF project on remote app-based management of atrial fibrillation during the COVID-19 pandemic - centre and patient experiences - Gawalko et al, 2021

The European TeleCheck-AF project on remote app-based management of atrial fibrillation during the COVID-19 pandemic - centre and patient experiences - Gawalko et al, 2021

Photoplethysmography telemonitoring during the first week after atrial fibrillation ablation: Feasibility and clinical implications - Manninger et al, 2022

Impact of photoplethysmography on therapeutic decisions in atrial fibrillation - Starczyńsk et al, 2021

Post-Ablation Follow-Up With a Pulse-Deriving Smartphone Application - Proesmans et al, 2018